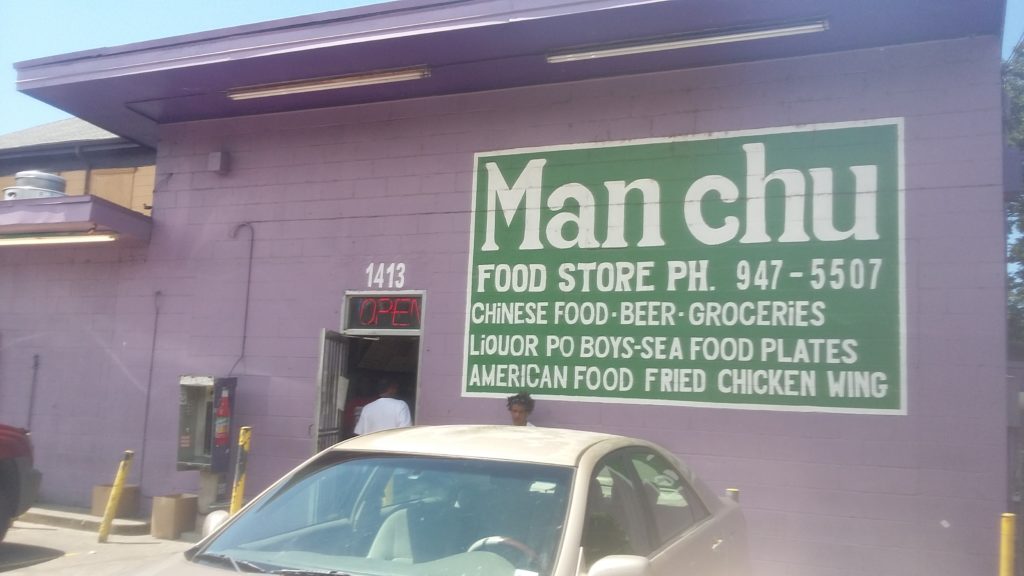 I was up north for two months, working my summer job. It's nice to get paid to get out of New Orleans during the hottest, most miserable months. But I'm back now, sweating my butt off, taking two cold showers a day, sheltering in the arctic paradise that is the Alvar Library. It's hard to imagine how terrible this weather must be for the people affected by the flooding in other parts of Louisiana, sweltering in school gymnasiums turned into makeshift shelters – if you're in the area, you should volunteer to help out. If you're elsewhere, please give
Even though I was glad to be running from the heat, it was a hard time to leave southern Louisiana. I watched from afar as my friends, acquaintances, and strangers were brutalized and arrested for protesting the horrific murder of Alton Sterling. Then the flooding came, and I was still far away. Louisiana is an intense place and usually I savor my time away, but this time I felt too detached from important things that I wanted to help with.
It's funny how food gets so tied up in our understanding of a particular place. I saw a photo circulating around comparing the meals given to people in the flooded areas: local volunteers served white boxes filled to the brim with jambalaya and other southern comfort foods, while the Red Cross served measly portions of canned crap. It reminded me that local organizations are usually much better at addressing local problems than large international organizations. But it also illustrated how aid is ideally more than just keeping hunger at bay and the rain off your head. People need their basic needs met, but they need something more too. I don't know how to express it right – but that's what those plates full of jambalaya made me think. If you know a good way to put it into words, let me know.
I don't want to talk too much about my feelings, when other people are going through much more. Let's just say I got back and really needed to feel grounded and comforted, so I headed to Manchu. You might recognize Manchu from the incredible music video for the song Express Yourself by the late great Nicky Da B (and some guy named Diplo) or this other song. The iconic purple paint job with the big green and white sign is, to me, truly beautiful. Even better than the paint job are the wings. I don't know if I know anyone that's ordered anything else at Manchu. The wings come with fried rice or french fries, and a "salad". The salad is a tiny amount of lettuce, and some mayonnaise. It's really truly whatever. We got 14 wings with fried rice and salad for around $7.71 + tax.
The wings were good, but not as good as other times I've gotten them. Same with the fried rice, which was kind of on the bland side. My friend says the french fries are better but I remember loving the fried rice. Everyone raves about Manchu, including me, so I don't know what was up with this visit. I hadn't eaten there in a while, and hadn't had a meal in New Orleans in two months, so maybe I'd just built it up too much in my head? Or what's more likely is that we went to the Manchu on Claiborne, when most of my delicious wing memories are from the one at North Dorgenois and St Bernard. My friends got married about 6 months ago and I got a whole tray of fried rice and fried chicken wings and it was so delicious! Maybe we just caught them on an off day. Don't get me wrong, the wings were good, but they weren't miraculous, which is how I remember them. They are also pretty damn cheap.
So, even though this one time they weren't the best wings in town, usually they are. Watch the Express Yourself video and go get some comfort food.
If you like this article, please share it!