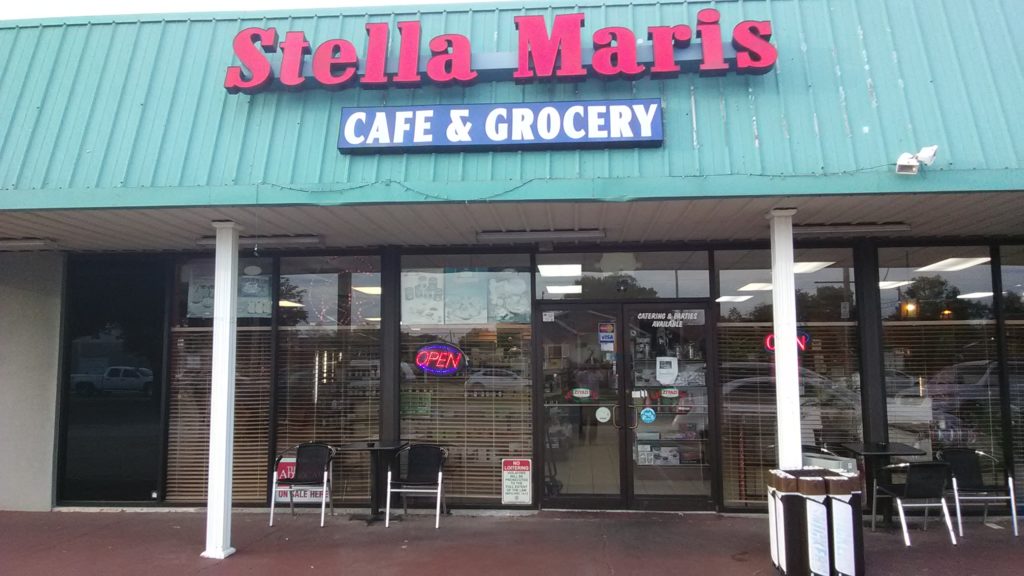 Big Easy Budget Best Falafel New Orleans Arabi
I partially grew up in Greece, so I'm really picky about Middle Eastern food. There's way too much mediocre falafel and gyro served in America. I also dislike when a place advertises itself as a Greek restaurant but it's really Lebanese or Palestinian – though I understand how this is an adaptation to terrible Islamophobia and I support people trying to blend in for safety and success, it's just personally disappointing to me. Anyway, Stella Maris isn't trying to be anything it's not – it's just the best Middle Eastern food in town.

You gotta schlep out to Arabi, but it's worth it. Make a day of it – go see a movie in Chalmette, visit the Walmart, take in the weird cultural experience that is St Bernard Parish. Whatever you do, definitely get the falafel at Stella Maris. The sandwich is better than the falafel I got last time I was in Greece, and it's only $4.99! They're not fried too much, they're spiced perfectly, the chickpeas are ground in the right way. I liked 1,000 Figs, but everyone who is into eating-out in the New Orleans area knows that Stella Maris are the champions of falafel. There's a good tomato-and-cucumber Greek-salad style garnish in it, with some finely chopped cabbage, and some delicious sauce. If you're super hungry it might not fill you up but it's a really solid meal. Served in a decent pita pocket.

We also got a Lula Kebab sandwich ($5.99) that was real good. It had lamb and beef, with a lot of spices mixed into the meat. It was a nice compliment to the falafel, because even though their falafel rules, a meal just feels more satisfying to me with some meat in it. It had similarly delicious garnishes on it, and also came in a pita pocket. We got Faul as an appetizer ($3.59) which was amazing. It had a really complex flavor, like almost sour? Something I'm not great at in my own cooking is using spices well – it takes a lot of time and learning to do that. I feel like Stella Maris is really kicking butt in this regard, though I don't know enough to tell you exactly how. All I know is it's so cheap and so delicious! Check out Stella Maris.

If you like this article, please share it!