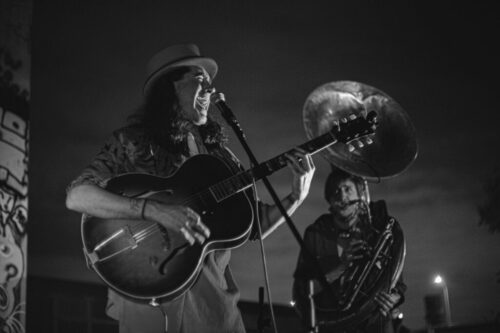 Sal's Frenchman Street Creole Jazz Tour
Where did New Orleans Jazz come from?
Jazz music is probably what New Orleans is most famous for. But where did Jazz Music come from? Join Sal and learn the real history of New Orleans most famous export Jazz music.Sal has been a gigging musician on Frenchman Street for over fifteen years and a member of our lady of guadalope gospel chorus. Sal will take you on a journey from jazz roots in African rhythms to it's connection to French Opera and New Orleans Creole Culture to its brush with the Sicilian mob. After this tour you'll have a much deeper understanding and appreciation for New Orleans Jazz. and it's complex history that forged one of America's greatest art forms.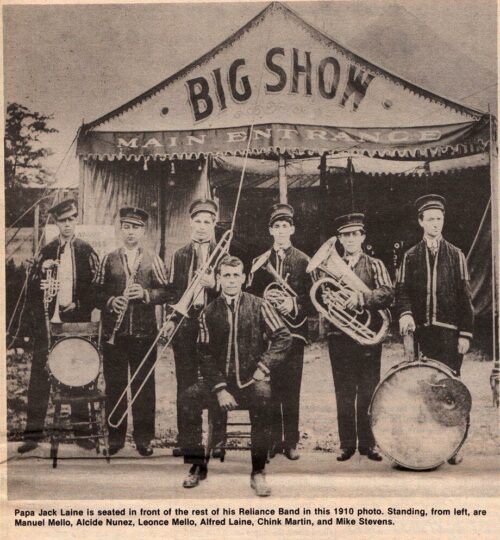 What will you see on this tour?
Meet Sal at Flora's Cafe in the beautiful faubourg Marginy. Then follow them as they take you a stroll around the neighborhood and through the history of New Orleans Creole Jazz Music. You will learn how the Faubourg Marginy played and important role in history of Jazz Music and Creole Culture in New Orleans.
You will also see:
-The home of Pap Jacke Laine the first New Orleans Jazz Band leader to integrate during segregation
-Learn about Lizzy Landreaux a important afro-creole Jazz Musician and other woman of jazz and the important role they played in the development of Jazz Music.
-Learn about other jazz greats like, Kid Ory, Danny Barker and Rodolphe Desdunes
The tour ends on Frenchman street where you can experience contempary musicians who keep these traditions alive. After the tour you will have a deep understanding of both the history of New Orleans Creole Jazz and where to catch the best music in New Orleans today!
The Tour is Free To Join, Sal is so sure you will learn so much on his Tour That you will gladly tip. ($15-25 suggested per person)