Free Garden District Tours Tue and Thur at 3 P.M.


Starting May 1st 2022, Nola Tour Guy is proud to offer a Free Walking Tour of the historic Garden District in New Orleans at 3pm on Tuesday and Thursday.
Free Historic Garden District New Orleans Tour
This unique part of the city is made easily accessible from the French Quarter by use of the famous St Charles Street car as well as an array of other services. A stroll through The Garden District is a must for everyone and anyone who visits New Orleans. Nola Tour Guy presents our Historic New Orleans Garden District walking tour two days a week.
You can also check out our Free Self-Guided walking tour of the Garden District in New Orleans.
Lafayette Cemetery is closed for renovations.




What is the Garden District?
In 1803 Thomas Jefferson signed the Louisiana Purchase which opened up New Orleans to a flood of Americans set on making a fortune. Culture clashes between Creoles and the Newly arrived Americans split the city in two, with Canal Street as it's neutral ground between the differing populations. Flush with cash from their business successes the second generation of Americans, in the decades before the Civil War, built their own city, Lafayette, away from the hustle and bustle of downtown complete with its own cemetery, Lafayette Cemetery.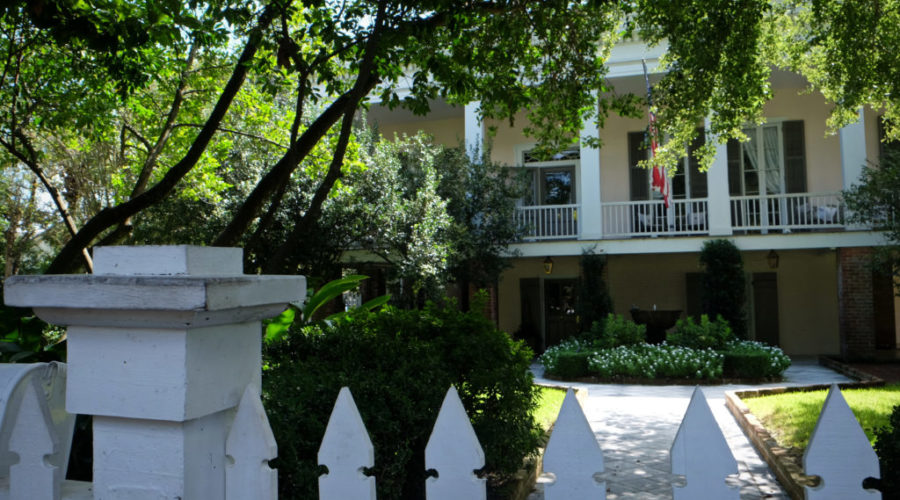 Learn the Secrets of the Garden District
What was once Lafayette, a planned community for the wealthy,is now the Garden District. It is a delightful neighborhood to tour. Not just for the beautiful antebellum homes and lush gardens, but for what you'll learn about the population, including a few eccentrics and scandalous souls, both now and in the past. Including some of New Orleans most rich and famous residents




Lafayette Cemetery is closed for renovations.
Lafayette #1 Cemetery closed
A great way to learn about how New Orleanians lived (and died) is by visiting our cemeteries. unfortunately Lafayette Cemetery is closed for renovations
We offer a St Louis Cemetery #3, both as a self-guided tour and as a FREE guided tour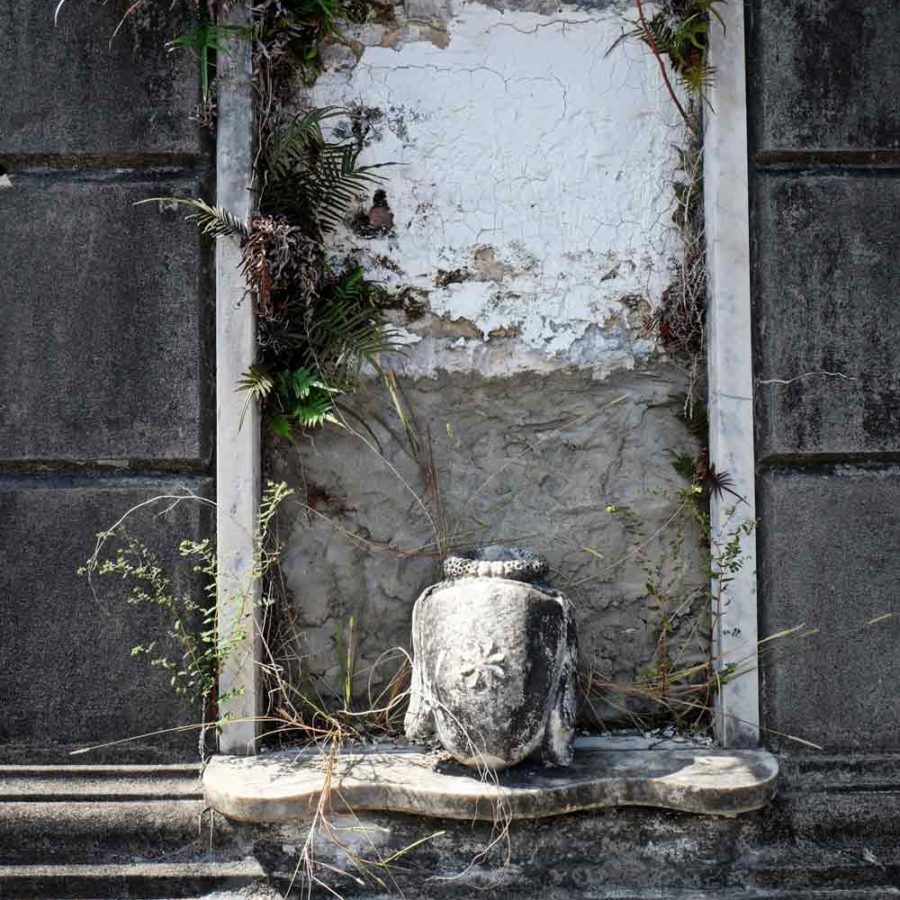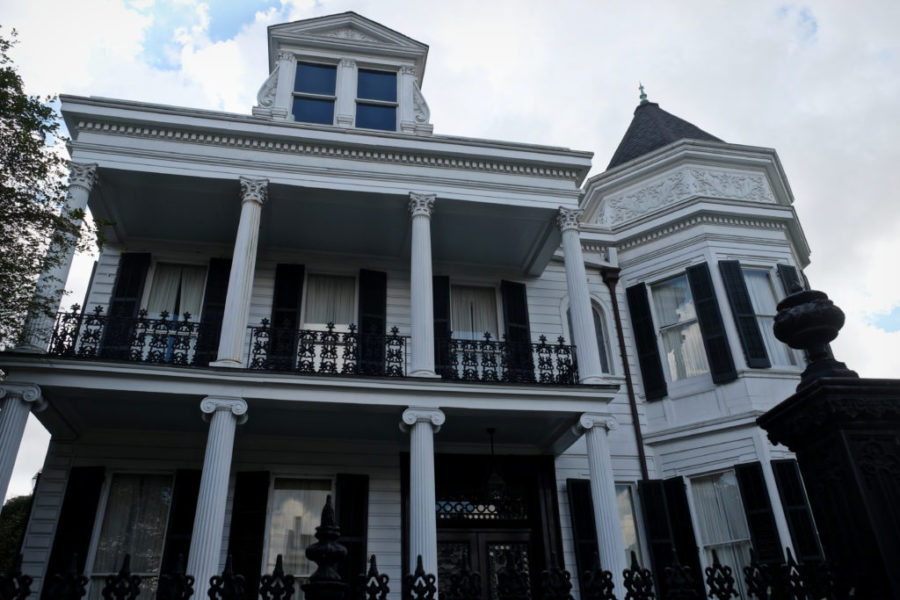 Garden District Walking Tours at 3pm
Nola Tour Guy presents our Historic Free Garden District walking tour two days a week, Tue and Thur at 3pm. Book Now!
How can we offer these tours for free?!? We are so sure you'll love this tour that you'll gladly tip your guide $15-$25 a person.
Are you not available at 3pm? Check out our Free Self Guided Walking Tour of the Garden District or Book a Private tour.
We offer private tours of the Garden District in New Orleans at very reasonable rates!




The Tour meets at 1500 Washington on the sidewalk near the corner of Prytaina and Washington. Your guide will have an umbrella that says "Tour Meet Here" While you are welcome to just show up but we recommend booking online to guarantee your spot on the tour.  space on the tour is limited. Book online via Fairharbor to ensure tour is being conducted
What you will see on this tour:
-one of the largest collections of surviving 19th century mansions in the USA, an architectural treasure!
– In the cemetery you will learn about our unique burial traditions and history
-Buckner Mansion, the largest home built before the Civil War and featured in American Horror Story
– Two of three homes Anne Rice owned in New Orleans, included her main residence and where she wrote the Witching Hour Trilogy.
-Homes of celebrities such as Sandra Bullock and John Goodman.
-After the tour you will have a deeper understanding of why the Garden District is so important to the history of New Orleans.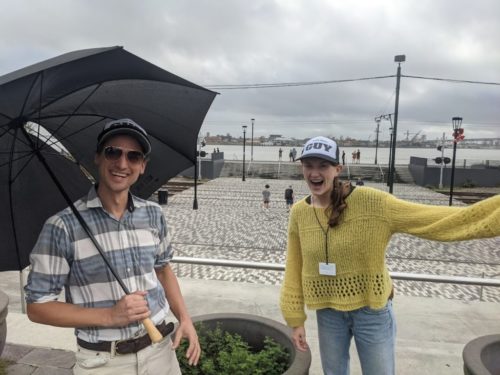 Look for the black and white hat that says: GUY.




All our Tours are Top Rated




Our goals are to give tours that are intellectually stimulating, historically accurate and FUN. We only offer walking tours because we believe that walking is the best way to see a city and learn about it and at a price everyone can afford
Nola Tour Guy offers no novelty "ghost" or "vampire" tours only the real history brought to life by our passionate guides. Join us, you won't be disappointed.
See the best of New Orleans through the eyes of a local thanks to our independently owned tour service. After your Garden District walking tour with Nola Tour Guy, you'll have a newfound understanding of and appreciation for the fascinating stories and history that makes New Orleans so special.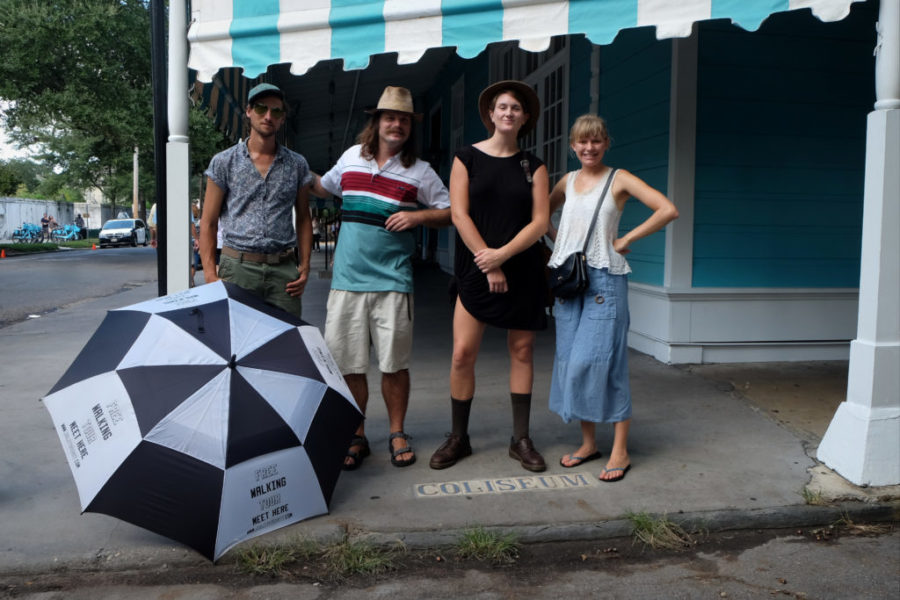 A video about our Garden District Walking Tours