New Orleans Walking Tours.

Top Rated Free Walking Tours with Passionate Guides
N O L A
G U Y
T O U R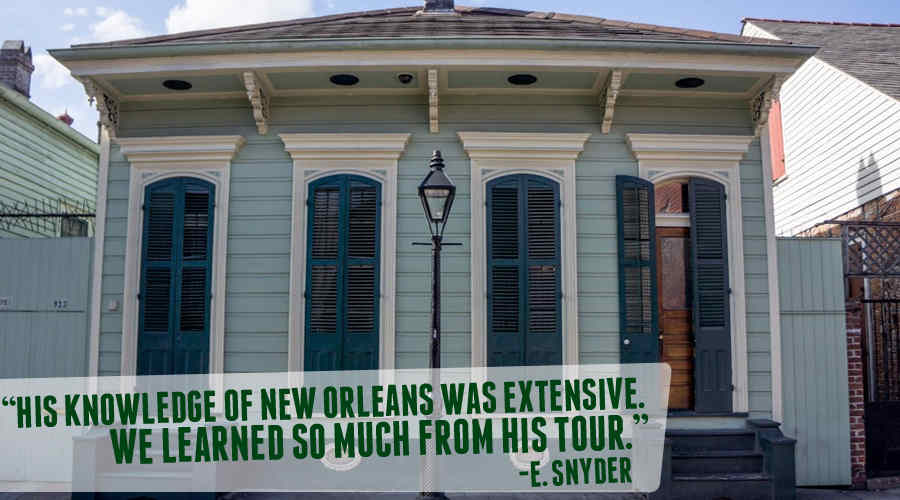 Free Historical New Orleans Walking Tours
Nola Tour Guy offers FREE Historical Walking Tours, French Quarter tours, cemetery tours, Garden District Tours and Private Tours of New Orleans. How can our expert guides lead you through; the most interesting and historic neighborhoods in New Orleans for free? We are so sure you will love our tours you will gladly pay what you feel the tour is worth ($15-25 per person is suggested). Unlike other free walking tours in New Orleans, Nola Tour Guy is not a corporate chain but is run by local guides who are passionate about our history and excited to share with you the unique culture of the city they love. Our goal is to demystify the city so you'll walk away understanding what makes New Orleans unique and important to us and to the world. Find out more about the Nola walking tours we offer and where they meet below or book now. For groups over six, please book a private tour.
Got Questions? We got answers check out our F.A.Q. Page for answers
We do not allow groups of over 6 adults on the free walking tours. If you have a large group please be considerate and consider a private tour!.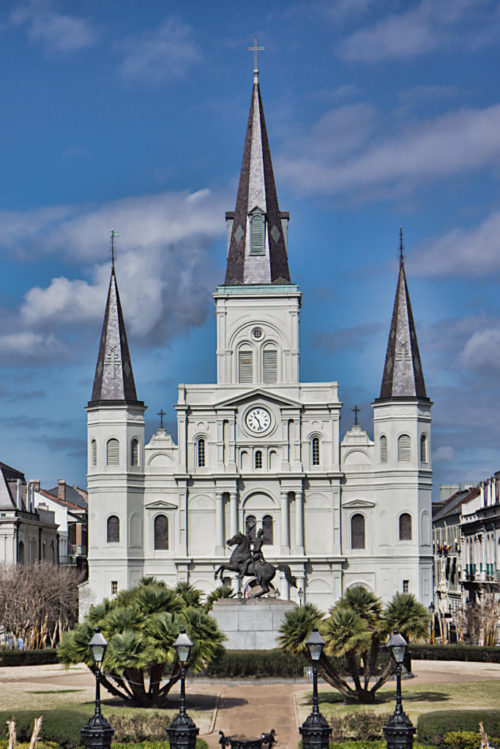 The French Quarter: New Orleans oldest neighborhood. Established in 1718, the French Quarter, is perhaps America's oldest neighborhood. It should be at the top of everyone that's visiting New Orleans list. The French Quarter is a place of constant change, settled by the French, ruled by the Spanish, occupied by the Americans, and the second-largest port of entry for Italian immigrants in the 19th century. In the 20th century, it became a haven for artists, musicians, and bohemians. Then one of the hottest tourist destinations in the world. Often looking down on for being so "touristy" The French Quarter might be the oldest neighborhood in the United States. It has been continually occupied since the cities founding in 1718 and it features countless surviving examples of intact 19th century architecture. After our free tour by foot in New Orleans' French Quarter, it will become apparent why New Orleans is Americas' Most Interesting City.
Learn more about our tours in this video:
Free French Quarter Tour is Daily at 10am book here




Mark Twain famously referred to New Orleans cemeteries as "cities of the dead" and they are a must see for anyone visiting New Orleans. What Cemeteries are open in New Orleans? We think St Louis #3 is one of the best options and Nola Tour Guy offers Free Walking Tours of New Orleans St Louis #3 at 1pm.
Can't make it to our 1pm Free Cemetery Tour? Check our our FREE Self-guided St Louis #3 tour.
These Cemeteries are still active and still visited by families of the departed so we ask you to act respectfully while you are in the cemeteries. Learn more about New Orleans Cemetery Etiquette
How can we offer this for Free? We are so sure you will love our tours you will gladly pay what you feel the tour is worth ($15-25 per person is suggested.




Historic Garden District walking tour
Nola Tour Guy is proud to offer a New Orleans Walking Tour of the historic Garden District as a free tour. This unique part of the city is made easily accessible from the French Quarter by use of the famous St Charles Street car as well as an array of other services. A stroll through The Garden District is a must for everyone and anyone who visits New Orleans. Nola Tour Guy presents our Historic Walking Tour of the Garden District at 3pm check out our schedule to find out what days. Book Now!




Free Cemetery Tours in New Orleans
Nola Tour Guy is proud to offer New Orleans' only FREE! "pay what you feel" cemetery tour. It is the best deal in the city!
The tour meets outside the cemetery at 3421 Esplanade Avenue
Join us as we traverse Bayou St. John, one of the city's oldest neighborhoods, as well as the mysterious city of the dead, St. Louis Cemetery #3. St Louis Cemetery #3 dates back to 1852 and is one of the best historic cemeteries that is still open to the public. This NOLA walking tour is riddled with unique architectures, histories and landscapes found nowhere else in the world.
We are excited to share this amazing part of New Orleans through our entertaining and comprehensive hour-long tour. Follow us back in history as we walk the city's oldest road which houses the city's most historic plantation house, as well as, the site of New Orleans' largest Voodoo ritual conducted by Marie Laveau II.
We are also excited to share with you a FREE self-guided version of this tour if you can't join us for our tour.
This is still an active cemetery, please be respectful while visiting any cemetery.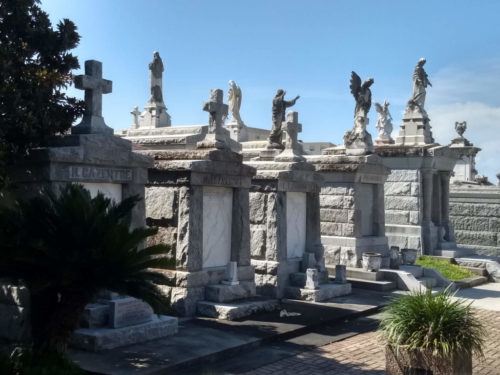 Free Self-Guided Tours in New Orleans
We think our free "Pay what you feel" walking tours offer a great way to learn about New Orleans unique history for a price everyone can afford. But we understand that not everyone can join us for our excellent free "pay what you feel like" walking tours. With this in mind, we have created the following self guided versions of our tours that you can take at your own pace anytime you'd like. Scroll down and read about each of these tours, if you seen one you'd like to do click on the button and you'll be taken to the page. These guides will give you a great way to see some of New Orleans most important neighborhoods, which include the French Quarter, the Garden District and our cemeteries. These can also serve as companion pieces to our free guided NOLA walking tours. Each one includes written directions and a custom Google Map which you can use to follow along.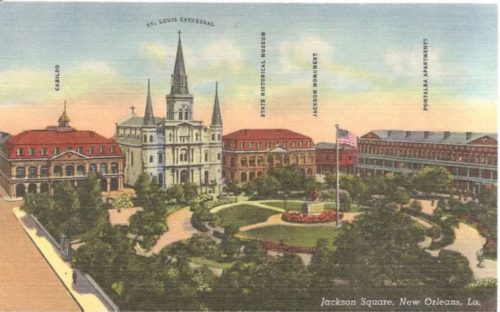 Our guide to Planning your Trip to New Orleans
Let us help you plan your trip to New Orleans. We are experts of all things New Orleans and we've been putting our knowledge together into a guide. This guide is a collection of articles that can act as a free trip planning guide giving you an idea of some of the best things to do, tours that are worth your time and money, places to see and where to eat. So check out our free trip planning guide.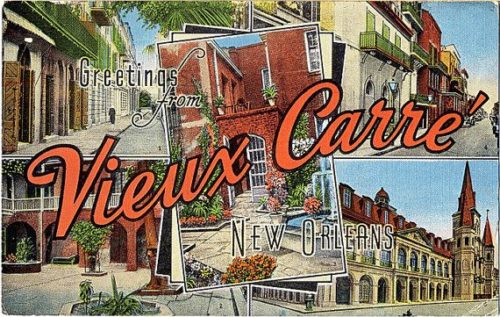 Nola Tour Guy is a collective of passionate guides, both men and women, who are experts in the history of New Orleans. Our goals are to give New Orleans walking tours that are intellectually stimulating, historically accurate and FUN. We only offer walking tours because we believe that walking is the best way to see a city and learn about it and at a price everyone can afford. Nola Tour Guy offers no novelty tours only the real history brought to life by our passionate guides. Join us, you won't be disappointed..
Contact Nola Tour Guy today to learn more about the options we offer for free walking tours in New Orleans. See the city in a new light when you let our experts guide you through some of the most fascinating and historical parts of New Orleans.
Nola Tour Guy is a proud member of thee Free Tour Community, find out more: https://freetourcommunity.com/.


Read What Other's Have Said About us: