[/vc_row]
Specialty and Private Tours Available
In addition to our excellent free tours we offer Private Tours and Specialty Tours. Learn more below.



Private Tours with Nola Tour Guy
NOLA Tour Guy proudly offers an array of private tours to fit any group's interests. Our private tours include St. Louis Cemetery #3, Bayou St. John, Garden District, French Quarter and Ghost Tours. Topics and themes explored include, but are not limited to, indigenous culture, colonial architecture, Civil War, Reconstruction, Bourbon Street, Storyville, Marie Laveau, Dixieland Jazz, Frenchmen Street, Irish Channel, Voodoo, Civil Rights, slavery, Plantations, Mardi Gras, above ground burial, cast-iron balconies, St. Charles streetcar, Tennessee Wiliams, William Faulkner, cocktails, creole cuisine, cajun culture, and Second Line parades. We are excited to share New Orleans' unique history and culture in our all-encompassing educational and entertaining tours. Learn more below.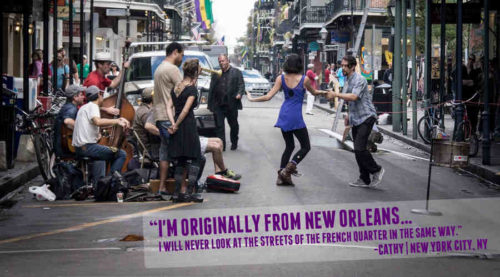 Historic Garden District walking tour
Nola Tour Guy is proud to offer a Walking Tour of the historic Garden District in New Orleans as a private tour. This unique part of the city is made easily accessible from the French Quarter by use of the famous St Charles Street car as well as an array of other services. A stroll through The Garden District is a must for everyone and anyone who visits New Orleans. Nola Tour Guy presents our Historic Walking Tour of the Garden District as a private tour. Book Now!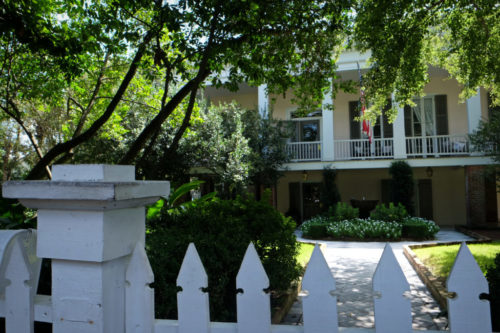 Mostly Ghostly is a Haunting tour of the crescent city's Vieux Carre. These Mostly Ghostly stories are sure to thrill, chill, and delight you as your expert tour guide casts light on the hauntingly true stories of The French Quarter. You will hear tales of iconic New Orleans characters such as the Axeman, The Pirates Lafitte, The Casket Girls, Marie Laveau, Madame Lalaurie, and more. These stories are all the more thrilling because they are true to life! Rest assured you will feel a chill up your spine, learn something new, and see the French Quarter in a ghostly new light….
Available for a limited time! Reservations Required! Private Tours available! Face coverings required!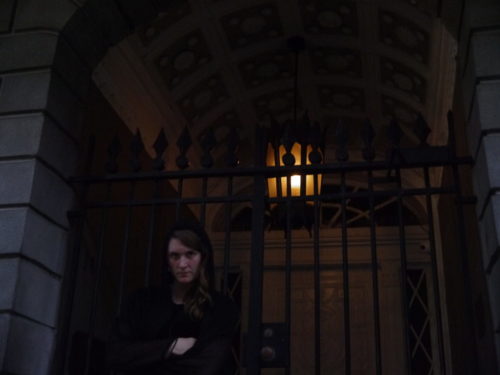 Rebellious French Quarter
History is not something that is frozen within the pages of a book and remains very much alive. It is the past which shapes the present and lends to the future. On this tour we ask who shapes History. Is it those who passively accept what reality is given or those who dissent by questioning what could be different? Change is something that is typically fought and struggled for. These historical actors for change have been labeled misfits, bandits and rebels. It is these rebels who by pushing against the dominant currents made waves that can be seen to this very day. From the countries largest slave revolt to the birth of new musical rhythms, New Orleans fascinates us with wonder.
Join Nola Tour Guy as we explore New Orleans' rich and storied past that not only shaped its inhabitants lives but the world as well.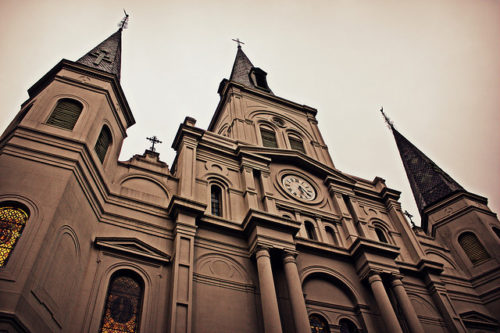 Total French Quarter Tour
Join David Hedges as he takes you through 300 years of history on a walk through New Orleans oldest Neighborhood: The French Quarter. David has spent over ten years as a tour guide in the French Quarter and is an expert and weaving it's complex history in an entertaining and enjoyable way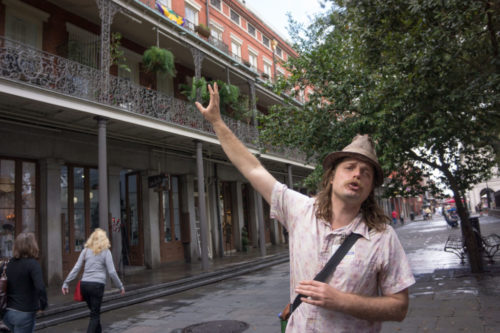 Bayou St. John and St Louis #3 Cemetery Walking Tour
Join us as we traverse Bayou St. John, one of the city's oldest neighborhoods, as well as the mysterious city of the dead, St. Louis Cemetery #3. St Louis Cemetery #3 dates back to 1852 and is one of the best historic cemeteries that is still open to the public. This tour is riddled with unique architectures, histories and landscapes found nowhere else in the world.
We are excited to share this amazing part of New Orleans through our entertaining and comprehensive hour-long tour. Follow us back in history as we walk the city's oldest road which houses the city's most historic plantation house, as well as, the site of New Orleans' largest Voodoo ritual conducted by Marie Laveau II..



Book a Private Tour
Fill out contact form or text/call 504-300-9489