By KC Owens
Throughout my college education, I have often found myself faced with an undue amount of stress. From paying for books to studying for exams, I am often left wondering if I can tackle all of these responsibilities which results in taking a deep breath and addressing one problem at a time. As a result of this stress, I have to rely on something to help ease this burden. Luckily, I am able to rely on traveling. However, with so many expenses and often having little to no income, it is important for me to know how to make my trip as inexpensive as possible.
Finances can be a Pain
When it comes to my traveling, there is nothing more important than the money that I'll have to spend. With barely being able to afford to pay for my tuition, dormitory room, and books, I simply thought that there was no way in which I could afford to travel. By doing a little research, I found ways to make my trip inexpensive, but most importantly, it did not come at the sacrifice of neglecting my college expenses. A friend, and now travel buddy, suggested to me to search for a student credit card, which would come in handy whenever I needed to travel. Once I found one that suited my needs, I was able to begin to make many trips to different places around the world. I was skeptical at first, but it has worked great for several different excursions. I have been able to make my major purchases (planes and train passes) without needing any capital up front. Once I get home, I pay off my debt once summer vacations come around.
However, before anyone decides to use a credit card, it is important to remember that he or she will still have to spend money wisely. Eventually, all of the money borrowed on the credit card will have to be repaid; however, if too much is borrowed, it will be difficult to repay it.
Luggage – Or Lack There Of
When traveling on a college budget, it is important to pay attention to your luggage. A frugal traveler should always consider this before they depart for any sort of trip. Therefore, I decided to shop for one traveler's backpack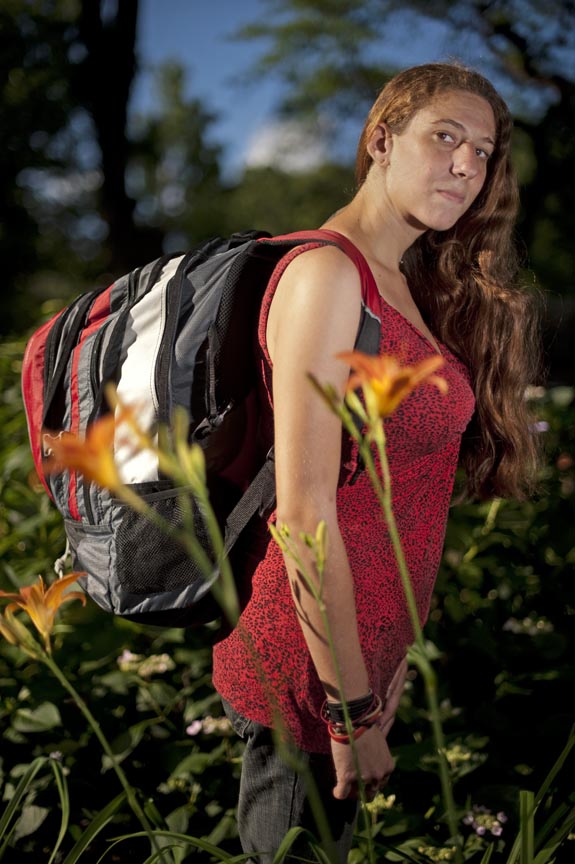 that would have room for all of my belongings. I found a great pack that was able to suit my needs and I spent less than fifty dollars. Once I got on my flight, I did not have to pay extra baggage fees. Also, when I arrived to my destination, I was in awe of how many people had five or six pieces of luggage. These people could not enjoy themselves because they were constantly trying to keep up with an entire luggage set. How can you keep track of everything you have if you're trying to tour a museum or walk around a city? You cannot efficiently do this. So, if you're going to travel anywhere, your best bet is to have a backpack, pack light and plan ahead.

The Must-have List

There are some things that you will have to bring with you on your trip, no matter where you plan to visit. For example, I knew that I would need shoes for my trip, but instead of bringing three or four different pairs of shoes, I simply brought one pair that would work well in any situation. When it came to my clothes, I decided to simply bring casual clothes. Not only could these types of clothes be worn when I was out hiking or sightseeing, but I could also wear them to a semi-formal event. Finally, I also made sure to have a traveler's wallet. These are the most handy money belts I have ever seen. Not only can you fit your wallet, phone/camera, passport and identification inside, but it also helps prevent pickpockets because it is carried under a shirt and zipped shut! The biggest money-saver while traveling is not losing your hard earned cash in the first place!

KC Owens has written and submitted this article. KC is a college student who loves traveling, college life, fitness and a good survival kit. He enjoys studying different cultures, meeting new people and leaving his footprint somewhere most people only read about.

If you like this article, please share it!