Best Restaurants in French Quarter
Antoine's
This exquisite restaurant is located in the French Quarter and dress attire is required. It features both French and Creole cuisine with an average price range of $12 to $18 dollars per plate. Antoine's is open daily for dinners and Sunday Brunch. Since 1840, has set the standard for culinary cuisine and is credited for such creations as Oyster Rockefeller, Eggs Sardou and Pommes de Terre Soufflés. This fine dining establishment does not serve any "casual" food, so if Escargots a la Bordelaise is not your choice as an appetizer than Antoine's is not the restaurant you are looking for. Check out their excellent $20.12 Lunch Special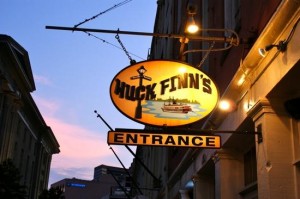 Huck Finn's Cafe
For the most authentic New Orleans dining experience, Huck Finn's Café in the French Quarter is the place to go. It wouldn't be Huck Finn's Café if it wasn't just steps away from the Mississippi River. Using recipes that have been passed down for generations, this casual restaurant is open for breakfast, lunch and dinner. Featuring Cajun cuisine for under $15 a plate you can enjoy such favorites as a Craw-fish Po-Boy, Grilled Redfish, Captain Drew's Jambalaya or Alligator Sauce Piquante. Come for the food but stay for the fun with dollar draft beer and 2 for 1 mixed drink happy hour.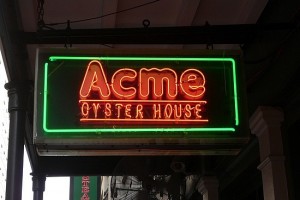 The Acme Oyster and Seafood House
If it's fresh seafood that you want than the Acme Oyster and Seafood House is the place to head for. This casual and family-friendly has four different locations in Louisiana and has an average price range of under $12 per plate. For over 100 years now, they have been serving hand-shucked Louisiana oysters for both lunch and dinner. Appetizers include ice cold oysters on the half shell, fried crab claws and craw puppies. Seafood might be their specialty but they also have classic Louisiana dishes such as Creole Jambalaya, Seafood Gumbo and a wide selection of Po-Boys.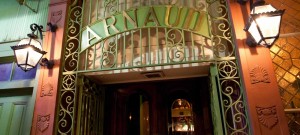 Arnaud's Restaurant

Located in the French Quarter, Arnaud's is one of the city's oldest fine dining restaurants. Featuring classic Creole cuisine, an average price per plate is $18 to $24 dollars and jackets are required. Arnaud's is not just about the cuisine, it offers the ambiance and lifestyle that New Orleans is known for. The turn-of-the-century main dining room features crystal chandeliers, mosaic tile floors and beveled windows. The Jazz Bistro is a perfect blend of live Dixieland Jazz and Creole cuisine. The French 75 Bar is like stepping into an era gone by, with vintage drink recipes and fine cigars.

If you enjoy traveling and want to read more about places that definitely worth seeing, please check out http://travelerswelcome.com/. Tips for traveling abroad, best things to do, traveling plans or traveling with familiy, you will get the best information out there!

If you like this article, please share it!