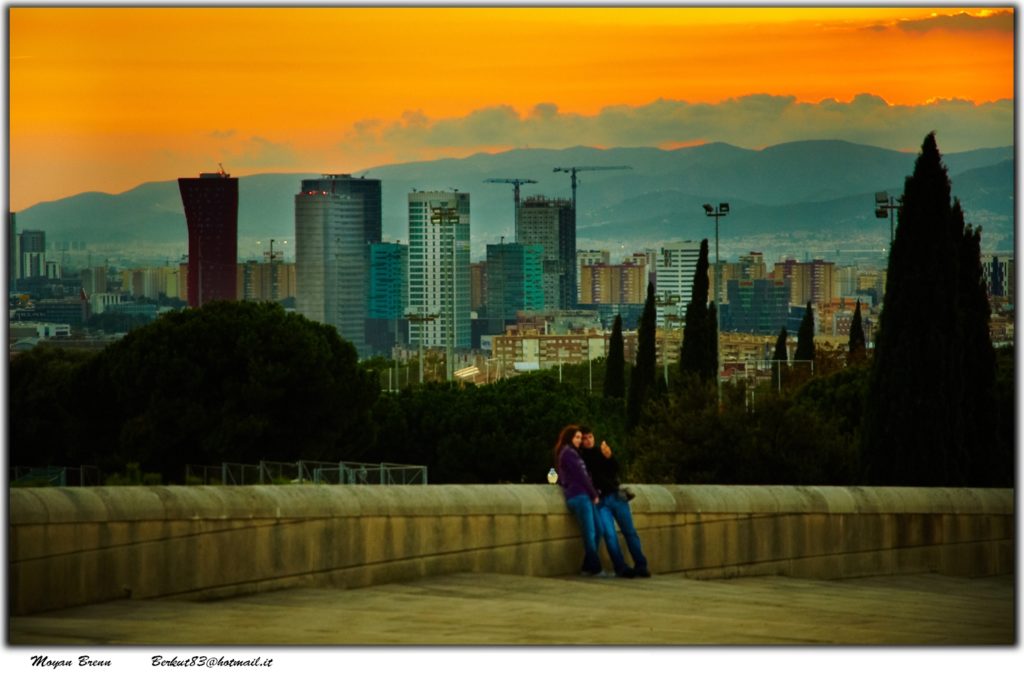 Summer is finally here and countries across the northern hemisphere are making preparations for their solstice celebrations. In Spain they are gearing up for La Noche de San Juan – or St John's Eve – and if you are in the midst of preparing your own summer celebration in the form of a holiday, why not consider the Spanish city of Barcelona and combine your sunshine break with a little Catalonian culture?


With several low cost airlines serving this coastal region, and the city's excellent rail connections, including the new high speed Paris-Barcelona TGV link, Barcelona is accessible for anyone travelling on a budget. There are many affordable hotels in central Barcelona, and travellers will find that most attractions are within comfortable walking distance of the city centre, saving money on the city's nevertheless comprehensive public transport system.

Las Ramblas, a 1.2 kilometre street connecting Port Vell's Christopher Columbus memorial to the south and Plaça de Catalunya to the north, is one of Barcelona's most famous landmarks. Known for its street entertainers and unique shops, it is also home to La Boqueria, the city's greatest food market. It's free to enter but when faced with the aromatic cheeses and zesty fruits on display, it can be hard to walk away without spending a few euros.

Upon arrival at Plaça de Catalunya, you should take Passeig de Gràcia, a major avenue to the north of the square. Along this road you can explore the Illa de la Discòrdia (Block of Discord) by examining the works of Barcelona's prominent modernist architects, most notably the Casas Batlló and Milà by Antoni Gaudi. Entrance to these properties do incur costs towards their maintenance however, but are really worth it.

Turning right onto Carrer de Mallorca, you can walk eleven blocks to find Gaudi's Gothic legacy, the incomplete Sagrada Familia, Church of the Holy Family, or take an underground train to Parc Guell. Fans of Gaudi's striking artwork or gorgeous open spaces should visit this beautiful park, a beatific garden complex that lies to the north-east of Sagrada Familia.

If you're concerned about finding your way across Barcelona's lively streets then consider joining a free walking tour. Several operators run walks dedicated to artists such as Gaudi and Cubism founder Pablo Picasso. Other walks focus on certain geographic areas, such as the Gothic Quarter, Jewish district and remaining medieval and Roman parts of the city. A lot of these, such as Runner Bean tours work on a "pay-as-you-like" basis, meaning that on completion of the tour you tip your guide for his expertise. Guides who work on a tipping system tend to offer a more interactive and vibrant experience, so do check whether any of their routes cover the parts of the city you are most interested in seeing before booking on to an expensive prepaid tour.

Once you have finished visiting the cultural and historic city sites, you could walk up Montjuic Hill to the west of Barcelona for a stunning view across the city. Reward yourself with a cable car trip to the seafront and spend the evening relaxing with some tapas and sangria upon the sandy beaches of La Barceloneta. If this combination of art, history and relaxation in Mediterranean waters sounds like your ideal way to celebrate summer, book your Barcelona holiday today. It will be worth it.

Bio
Chris Mustaine is a travel writer and designer who loves exploring all the world's nooks and crannies. When he's not off somewhere away from his home in Edinburgh he's indulging his passion for sharing what he's seen and done across the web.

If you like this article, please share it!